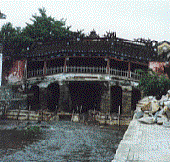 Hoi An
Hoi An is a very populor city for Europeans. Many Europeans especially French frequently visit there. I'm not sure why they like there. But Hoi An is really a nice city. Unlike other Vietnamese city, Hoi An is very quiet city, so you cannot hear noise of bike so much. You feel some relief because of calmness.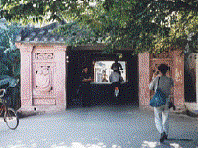 Japanese bridge
For 400 years ago, there were many Japanese living in Hoi An. They engaged in trading between Japan and India or Europe. So in those days, there was a Japanese town in Hoi An. Hoi An is the important city in Silk Road of sea. Many porcelain is still in the wrecked ships under the sea.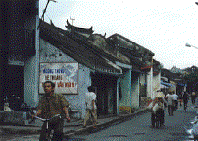 Cau Lau
There are special noodle in Hoi An city. The name of noodle is Cau Lau. Cau Lau is much alike of Ise Udon in Japan. Maybe Ise Udon or Cau Lau had shipped the other region. You can eat Cau Lau everywhere in Hoi An. Many old house now is a restaurant or souvenir shop, so you can take rest and eat Cau Lau there.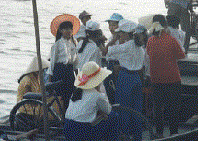 Tu Bon river
Now Hoi An is a few km from the sea. There flow Tu Bon river in the city. The flow is slow and wide. On the Tu bon river, there many boats taking foreign tourist. A few years ago, Vietnamese government banned any small boats going out to main river. So you can enjoy only a little trip by small boat.